Biblical Hebrew & Grammar w. R. Fishman
Upcoming Sessions
1. Wednesday, December 6, 2023
•
23 Kislev 5784
11:45 AM - 12:45 PM
on Zoom
2. Wednesday, December 13, 2023
•
1 Tevet 5784
11:45 AM - 12:45 PM
on Zoom
3. Wednesday, December 20, 2023
•
8 Tevet 5784
11:45 AM - 12:45 PM
on Zoom
4. Wednesday, December 27, 2023
•
15 Tevet 5784
11:45 AM - 12:45 PM
on Zoom
Past Sessions
Wednesday, November 29, 2023

•

16 Kislev 5784

-

11:45 AM - 12:45 PM

-

on Zoom
Wednesday, November 22, 2023

•

9 Kislev 5784

-

11:45 AM - 12:45 PM

-

on Zoom
Wednesday, November 15, 2023

•

2 Kislev 5784

-

11:45 AM - 12:45 PM

-

on Zoom
Wednesday, November 8, 2023

•

24 Cheshvan 5784

-

11:45 AM - 12:45 PM

-

on Zoom
Wednesday, November 1, 2023

•

17 Cheshvan 5784

-

11:45 AM - 12:45 PM

-

on Zoom
Wednesday, October 25, 2023

•

10 Cheshvan 5784

-

11:45 AM - 12:45 PM

-

on Zoom
Wednesday, October 18, 2023

•

3 Cheshvan 5784

-

11:45 AM - 12:45 PM

-

on Zoom
Wednesday, October 11, 2023

•

26 Tishrei 5784

-

11:45 AM - 12:45 PM

-

on Zoom
Wednesday, October 4, 2023

•

19 Tishrei 5784

-

11:45 AM - 12:45 PM

-

on Zoom
Wednesday, September 27, 2023

•

12 Tishrei 5784

-

11:45 AM - 12:45 PM

-

on Zoom
Wednesday, September 20, 2023

•

5 Tishrei 5784

-

11:45 AM - 12:45 PM

-

on Zoom
About ten years ago, Ohr Kodesh members asked me to teach this class. I said we need a commitment by ten people. We have consistently welcomed more than ten people to each class. By studying the grammar and syntax of the narrative portions in the Torah, we gain greater facility in reading the text of the Torah in its Hebrew original. We also explore how Biblical words are used in contemporary Hebrew. Texts are distributed electronically. Our new material will surprise veteran students.
We will be focusing on the Book of Jonah, traditionally read at mincha (the afternoon service) of Yom Kippur. Whether you are a continuing member of the group, or joining for this session, this is an opportunity to explore a fascinating text with an amazing teacher in preparation for Yom Kippur.
If you are interested, please contact me at 301-233-9478 (c).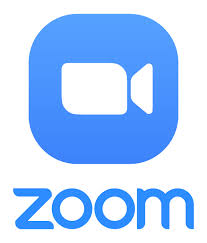 Share Print Save To My Calendar
Tue, December 5 2023 22 Kislev 5784