OKC Book Club
Wednesday, March 1, 2023
•
8 Adar 5783
12:00 PM - 1:30 PM
Past Sessions
Wednesday, February 1, 2023

•

10 Shevat 5783

-

12:00 PM - 1:30 PM
Wednesday, January 4, 2023

•

11 Tevet 5783

-

12:00 PM - 1:30 PM
The Ohr Kodesh Book Club meets monthly on the first Wednesday of each month at 12:00 noon at Ohr Kodesh (the Club currently meets virtually)

Click Zoom Logo below: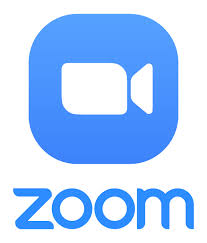 For further information and to join the book club email list, contact Natalie Cantor at 301-933-3776 or nanacantor@gmail.com.

February 1- non-fiction- Gangsters Vs. Nazis: How Jewish Mobsters Battled Nazis in Wartime America by Michael Benson.
The stunning true story of the rise of Nazism in America in the years leading to WWII—and the fearless Jewish gangsters and crime families who joined forces to fight back. With an intense cinematic style, acclaimed nonfiction crime author Michael Benson reveals the thrilling role of Jewish mobsters like Bugsy Siegel in stomping out the terrifying tide of Nazi sympathizers during the 1930s and 1940s.


March 1- fiction - A Guide for the Perplexed: A Novel by Dara Horn
Software prodigy Josie Ashkenazi has invented an application that records everything its users do. When she visits the Library of Alexandria as a tech consultant, she is abducted in Egypt's postrevolutionary chaos with only a copy of the philosopher Maimonides' famous work to anchor her—leaving her jealous sister Judith free to take over her life. A century earlier, Cambridge professor Solomon Schechter arrives in Egypt, hunting for a medieval archive hidden in a Cairo synagogue. Their stories intertwine in this spellbinding novel of how technology changes memory and how memory shapes the soul.
Share Print Save To My Calendar
Wed, February 1 2023 10 Shevat 5783