OKC Book Club
Upcoming Sessions
1. Wednesday, October 6, 2021
•
30 Tishrei 5782
12:00 PM - 1:30 PM
Via Zoom
2. Wednesday, November 10, 2021
•
6 Kislev 5782
12:00 PM - 1:30 PM
Via Zoom
3. Wednesday, December 1, 2021
•
27 Kislev 5782
12:00 PM - 1:30 PM
Via Zoom
The Ohr Kodesh Book Club meets monthly on the first Wednesday of each month at 12:00 noon at Ohr Kodesh (the Club currently meets virtually).
WEDNESDAY, October 6, 12:00 PM
THE SLAUGHTERMAN'S DAUGHTER by Yaniz Iczkovitz
An irresistible, picaresque tale of two Jewish sisters in late-19th-century Russia, The Slaughterman's Daughter is filled with "boundless imagination and a vibrant style" (David Grossman).
With her reputation as a vilde chaya (wild animal), Fanny Keismann isn't like the other women in her shtetl in the Pale of Settlement - certainly not her obedient and anxiety-ridden sister, Mende, whose "philosopher" of a husband, Zvi-Meir, has run off to Minsk, abandoning her and their two children.
Register for the session on Zoom: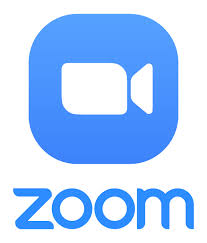 For further information and to join the book club email list, contact Natalie Cantor at 301-933-3776 or nanacantor@gmail.com.
Share Print Save To My Calendar
Wed, September 22 2021 16 Tishrei 5782