Point of Reckoning - a discussion with Ted Segal
Tuesday, March 16, 2021
•
3 Nisan 5781
8:00 PM - 10:00 PM
Via Zoom - Click Zoom icon below to register.
As part of this year's learning theme, "Justice, Justice, You Shall Pursue," please join us for a compelling talk by Ted Segal, author of the recently published book, Point of Reckoning: The Fight for Racial Justice at Duke University.
Segal explores the fight for racial justice at Duke from the enrollment of the first Black undergraduates in 1963 to the events that led to the 1969 Allen Building takeover and beyond. Segal shows that Duke's first Black students quickly recognized that the university was unwilling to acknowledge their presence or fully address its segregationist past. By exposing the tortuous dynamics that played out as racial progress stalled at Duke, Segal tells both a local and national story about the challenges that historically white colleges and universities throughout the country have faced and continue to face.
The evening will be moderated by OKC Member, Art Spitzer and include a Q&A session.
Mr. Segal wanted Point of Reckoning to reach as wide an audience as possible without regard to cost, and the book is available through 'open access' in the Duke Digital repository. Click here for a downloadable PDF of this important work.
Click on the Zoom icon below to register. After registering, you will receive a confirmation email containing information about joining the program.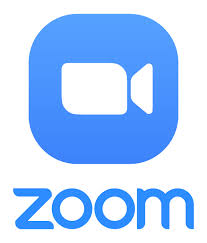 Share Print Save To My Calendar
Tue, April 13 2021 1 Iyyar 5781