Talmud Text Class w. R. Fishman
Upcoming Sessions
1. Sunday, December 10, 2023
•
27 Kislev 5784
8:00 AM - 9:00 AM
on Zoom
2. Sunday, December 17, 2023
•
5 Tevet 5784
8:00 AM - 9:00 AM
on Zoom
3. Sunday, December 24, 2023
•
12 Tevet 5784
8:00 AM - 9:00 AM
on Zoom
4. Saturday, December 30, 2023
•
18 Tevet 5784
8:00 AM - 9:00 AM
on Zoom
Past Sessions
Sunday, December 3, 2023

•

20 Kislev 5784

-

8:00 AM - 9:00 AM

-

on Zoom
Sunday, November 26, 2023

•

13 Kislev 5784

-

8:00 AM - 9:00 AM

-

on Zoom
Sunday, November 19, 2023

•

6 Kislev 5784

-

8:00 AM - 9:00 AM

-

on Zoom
Sunday, November 12, 2023

•

28 Cheshvan 5784

-

8:00 AM - 9:00 AM

-

on Zoom
Sunday, November 5, 2023

•

21 Cheshvan 5784

-

8:00 AM - 9:00 AM

-

on Zoom
Twenty years ago, hearty Ohr Kodesh members began to explore the original text of the tractate B'rakhot (Blessings). We completed that tractate and then began Tractate M'gillah. As we continue our study of the tractate M'gillah, we will encounter many discussions of the origins of synagogue practices including Torah reading. We use the Steinsaltz Hebrew edition and students also benefit from the Steinsaltz bilingual edition.
If you are interested, please contact Rabbi Fishman at 301-233-9478 (c).
No previous background in Talmud is necessary.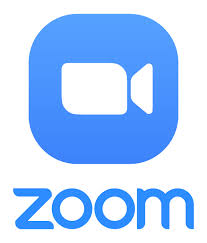 Share Print Save To My Calendar
Tue, December 5 2023 22 Kislev 5784