The Torah of Resilience
Upcoming Sessions
1. Friday, April 16, 2021
•
4 Iyyar 5781
9:30 AM - 10:30 AM
2. Friday, May 28, 2021
•
17 Sivan 5781
9:30 AM - 10:30 AM
Past Sessions
Friday, March 5, 2021

•

21 Adar 5781

-

9:30 AM - 10:30 AM
Friday, January 22, 2021

•

9 Shevat 5781

-

9:30 AM - 10:30 AM
A four session course that will meet virtually. The past year has brought with it tremendous loss and uncertainty. On a personal and communal level, many of us find ourselves grieving very tangible losses: the loss of life above all, financial security, and the intimacy of in-person relationships.
At the same time, we find ourselves mourning abstract but very real losses: the loss of the world we once knew, a sense of security, and normalcy. Throughout the ages, the Jewish people have experienced significant downfalls and periods of great adversity: the flood that nearly destroyed the world, the destruction of the Temple, the Holocaust. Yet, each time, the Jewish people drew on wellsprings of resilience to not only continue on but to continue forward, rebuilding for the next generation. In this four-session course, we'll look to our own tradition, focusing on narratives from the Torah as well as the events of Jewish history to mine our texts for wisdom on resilience. We'll ask: what are the different shapes resilience takes and how might we cultivate our own capacity for resilience based on the wisdom of Jewish tradition?
Register to Zoom to receive a confirmation email containing about joining the course.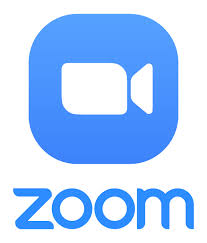 Share Print Save To My Calendar
Tue, April 13 2021 1 Iyyar 5781