Hazak Lunch and Chat
Wednesday, June 16, 2021
•
6 Tammuz 5781
11:30 AM - 1:00 PM
via Zoom
Hazak at Ohr Kodesh is a group of OKC members over 55 who gather for social and educational opportunities once a month. Our program ideas come from our constituents (our Advisory Group) and are varied. Anyone can join to participate. There are no dues and there is no application. We have fun while building our network.
Month of June
Hazak Salzberg Library Reception and Review
presented by Brenda Bergstein
Brenda Bergstein will provide a review of some new additions to the library. Brenda will review:
1. "The Street Sweeper" by Elliott Perlman. This is a wonderful book about Jewish/Black interaction in modern NY.
2. "Pogrom" by Steven J. Zipperstein. This is a new look at the Kishinev progrom of 1905
3. "The Great Kosher Meat War of 1902" by Scott Selligman. Learn how the Jewish women in 1902 in lower east-side NY stood up to the meat cartel and won!
4. "The Hitler Haggadah: A Moroccan Jew's Wartime Retelling of the Passover Story" Written in Judaeo-Arabic by Nissim ben Shimon (Simon Coiffeur), The Hitler Haggadah is a sophisticated and original retelling of the Passover story. This edition represents the first reprinting of this text since its original publication in Rabat, Morocco, in 1943.
In a recent conversation with Arthur Salzberg and Ellen Excelbert Salzberg, Brenda learned about Sam and Ruth Salzberg's commitment to Ohr Kodesh and to the Library as a "place of quiet and solitude, a place of learning, a refuge for a book lover". During that conversation, Ellen recalled when they would get home from school, it was usual to find her mother, Ruth, sitting down with a good book. To honor both Sam and Ruth, the Salzberg Library was endowed in their memories.
Join us in person in the Library with coffee, tea and refreshments.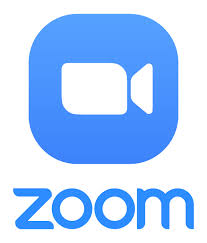 Questions? Contact Sandy Walter, smwalter@me.com
Share Print Save To My Calendar
Sat, June 19 2021 9 Tammuz 5781