Chesed & Community
Chesed Committee Activities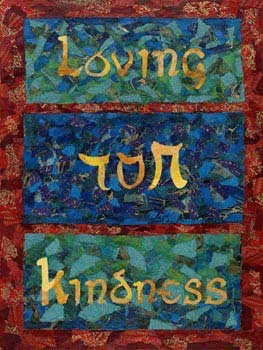 As members of Ohr Kodesh, we seek to support each other as we meet life's many challenges.
Whether a few minutes of conversation or a large coordinated effort, we hope to lift spirits, alleviate isolation and reinforce connections among the OKC family. Our committee works with individual members, synagogue committees and the synagogue staff to identify needs and organize responses.
Meals ● Transportation ● Visits ● Calls ● Personal Notes ● Greeting Cards for Ill Children ● Prescription Deliveries ● Doctor Appointments
We also have an online community of volunteers: The OK Chesed Committee's Lotsa Helping Hands (LHH). The LHH site makes the mitzvah of chesed easy! New volunteers are always welcome. These activities require only one-time commitments, such as buying some groceries for a home-bound family when you are already planning a trip to the store, or doubling your dinner to provide a meal for a fellow congregant. If you have time to throw some extra pasta on the stove, or would like to purchase a meal for a family, but can't quite find the time to drop it off yourself, the Chesed Committee can help arrange logistics.
To start receiving notices of ways that you can support Ohr Kodesh community members, simply register here. For more information, please contact us at Chesed@Ohrkodesh.org.
Fri, July 23 2021
14 Av 5781
Upcoming Events
All Events
Monday

,

Jul

July

26

,

2021

OKC High Holidays Information Session


Monday, Jul 26th

8:30pm

to

9:30pm




Join us to learn more about the options OKC is providing for the High Holidays.

Wednesday

,

Jul

July

28

,

2021

Upheaval: The Journey of Menachem Begin - Presentation by Jonathan Gruber


Wednesday, Jul 28th

7:30pm

to

8:45pm




"Upheaval" Director Jonathan Gruber will discuss his new documentary film, detailing the life of Menachem Begin. Watch the film at home, and join us for the presentation.

Wednesday

,

Aug

August

4

,

2021

OKC Evening Book Club: The Light of Days


Wednesday, Aug 4th

8:30pm

to

9:30pm




This is a story of Jewish women and girls who formed a resistance movement and fought Hitler and his Nazis.
Fri, July 23 2021 14 Av 5781