Chesed & Community
Chesed Committee Activities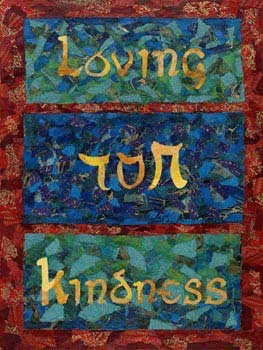 As members of Ohr Kodesh, we seek to support each other as we meet life's many challenges.
Whether a few minutes of conversation or a large coordinated effort, we hope to lift spirits, alleviate isolation and reinforce connections among the OKC family. Our committee works with individual members, synagogue committees and the synagogue staff to identify needs and organize responses.
Meals ● Transportation ● Visits ● Calls ● Personal Notes ● Greeting Cards for Ill Children ● Prescription Deliveries ● Doctor Appointments
We also have an online community of volunteers: The OK Chesed Committee's Lotsa Helping Hands (LHH). The LHH site makes the mitzvah of chesed easy! New volunteers are always welcome. These activities require only one-time commitments, such as buying some groceries for a home-bound family when you are already planning a trip to the store, or doubling your dinner to provide a meal for a fellow congregant. If you have time to throw some extra pasta on the stove, or would like to purchase a meal for a family, but can't quite find the time to drop it off yourself, the Chesed Committee can help arrange logistics.
To start receiving notices of ways that you can support Ohr Kodesh community members, simply register here. For more information, please contact us at Chesed@Ohrkodesh.org.
Tue, December 1 2020
15 Kislev 5781
Upcoming Events
All Events
Saturday

,

Dec

December

5

,

2020

A Musical Celebration: Havdalah, Study & Concert


Motzei Shabbat, Dec 5th

7:00pm

to

9:00pm




A special evening of study and music, honoring Rabbi Fishman & Debby Rosenman. Featuring Joey Weisenberg.

Monday

,

Dec

December

7

,

2020

Erev Seret: Israeli Movie Night


Monday, Dec 7th

6:30pm

to

8:30pm




Sample some of Israel's most iconic and beloved cinematic works.

Saturday

,

Dec

December

12

,

2020

Who Knows OKC?


Motzei Shabbat, Dec 12th

8:00pm

to

10:00pm




OKC's version of "Who Knows One?". Sleuthing, Prizes & Community candle lighting.
Tue, December 1 2020 15 Kislev 5781